Ex-Vodafone social media specialist reveals top tips
Advertising: LinkedIn training sessions can cost hundreds of pounds. At Mobile News XPO on September 13 you'll get an hour's tuition for FREE! What's the catch? No catch. All you need to do is REGISTER HERE for Mobile News XPO, and get pre-qualified for the only mobile channel-specific show this year. Mobile News XPO is back better than ever in partnership with Technology Live Live to combine both the mobile AND ICT channels
This LinkedIn seminar is at 10:30 am at the Business Design Center in Islington N1. Many executives struggle to get real value from their time on LinkedIn because so few people know how to use it effectively. Expert Dan Bowsher of Sett Social will explain key areas you need to focus on in order to build and sustain a practical, personal presence on LinkedIn, so you can use it to support your business objectives.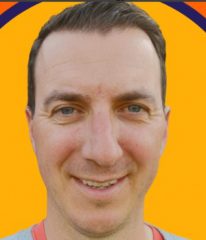 With more than years of marketing and communications experience, including 10 years leading social media adoption and transformation at Vodafone, Dan understands what it takes to get social media and editorial content working properly for a business.
Whether you're a sales chief or a business owner, this seminar will provide you with practical, pragmatic advice on the fundamentals of LinkedIn to help you re-think and/or kickstart your efforts
As well as the LinkedIn session other seminars at the one-day IT and mobile channel show include moderated discussions on the Secondary Market and the evolution of 5G.