COLUMBIA – Expect some developers to pause progress on awaited apartment projects in the Capital City, pushing groundbreakings into next year as national economic uncertainty has shrunk access to necessary financing.
Commercial real estate brokers and developers point to construction costs as a source of setbacks. But rapidly rising interest rates aimed at quelling those inflationary price hikes are momentarily adding to the pain, tightening margins and leading to delays in South Carolina and across the country industry experts said.
Since Steve Middleton of Virginia-based Commonwealth Properties started making plans to redevelop the former Jim Moore Cadillac dealership on the north side of Columbia's Main Street into high end apartments and retail, he's seen the interest he'd have to pay on any debt rise 200 basis points or about 2 percent.
"It's a tough time to be doing development," Middleton said.
Middleton added that he still hopes to close on the land purchase in the next couple of months. But it'll likely be next year before he gets started on construction.
Investment in apartment buildings has long been in vogue, but investors grew hungrier for them in the midst of the COVID-19 pandemic. In the first quarter of 2022, investors spent a record $63 billion nationwide on apartment buildings, according to CBRE.
Then interest rates shot up quickly, causing the rates of return for investments to fall below the cost of borrowing money to build or purchase the properties, in a scenario known as negative leverage.
Equity becomes less than the debt, meaning property owners make less money and take more risk than the banks that do the financing and get paid off first in the case of default. It's a situation that hasn't been this widespread since the 2008 housing crisis, The Wall Street Journal reported.
The investment community's hesitancy in the short term is slowing the progress of those developers seeking to ink deals for properties that will be leased out three or four years from now.
Lisa Shelnutt, a commercial real estate lender with United Community Bank in the Upstate, said half of her peers have gotten stricter with underwriting in an attempt to identify whether borrowers will succeed during difficult economic times. The other half has signaled their plans to do so in the near future.
Generally, this has meant developers are being approved for fewer loan dollars and are expected to bring more upfront cash to the table to get construction underway, according to developer Andy Weddle, whose firm is behind projects like the Olympia and Grandby Mills apartment complexes and the anticipated redevelopment of the former Capital City Stadium on the south side of downtown Columbia.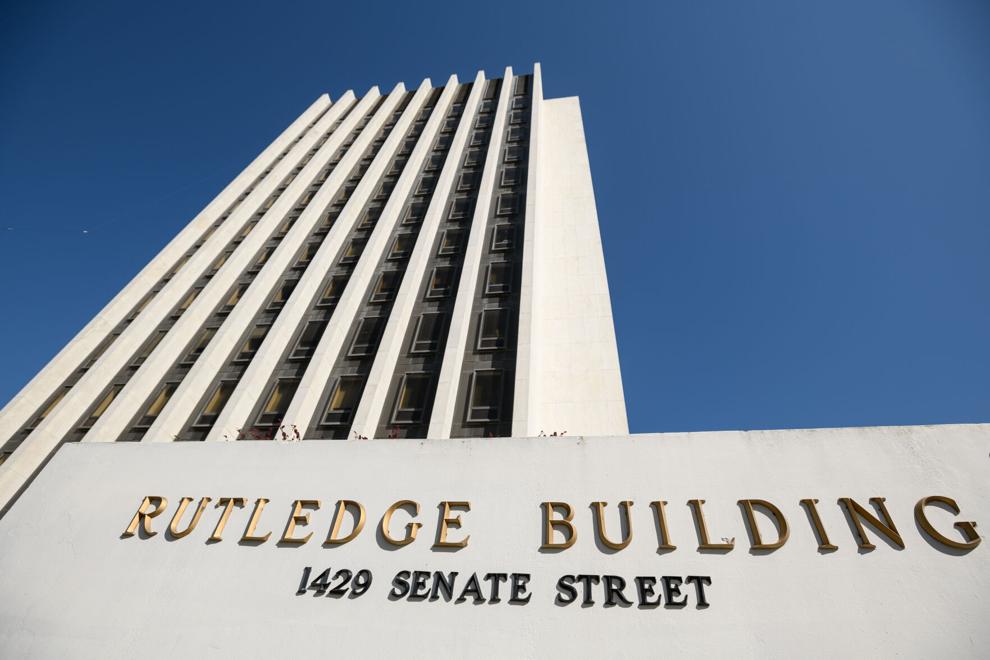 The same is true for those who seek financing from private investor funds, Weddle said.
When the Federal Reserve meets in September, those in the financial sphere expect a clearer picture of where the nation's central bank sees the economy headed. To date, the economic institution charged with setting interest rates and controlling inflation has indicated rates will likely peak in January 2023.
The federal funds rate set by the Federal Reserve is the interest rate that banks charge each other for borrowing. When that rate rises, costing banks more when borrowing, it trickles down to consumers. And those rates have undergone major changes in the last six months. Increases have come rapidly and are still expected to rise another ¾ percent by next year to about 3.5 percent.
That's in stark contrast to previous estimates in March that the federal funds rate would only hit 2.5 percent by the end of 2022.
Weddle said these increases can be adjusted for as long as they remain within predictions.
"It's the uncertainty of where we're going that's giving everyone a headache," Weddle said. "Right now some (developers) are suffering the shocks."
Whether a developer chooses to put a full stop to a project depends on how tight the margins were to begin with. But Shelnutt said for every developer backing away five are going forward, counting on demand for their product to make the deal work.
And in the apartment market, heavy demand has so far led investors to consider it a safer better.
"You've got to live somewhere," Shelnutt said.
Renters to date have shown a willingness to pay more for a unit. Average rental rate increases were in the double digits across South Carolina last year, a trend many predict will continue, Shelnutt said. Asheville, NC, saw a 20 percent increase.
It's a question of how long that trend will continue. If interest rates rise faster than a market area's rents, building and investment values ​​are likely to fall.
Boasting the University of South Carolina and a relatively small amount of downtown housing, Columbia is considered a strong market and renters make up 53 percent of all households, according to the latest US Census Bureau data.
Even high end apartments, like The Palms on Main with rates as high as $3,400 a month, were pre-leasing prior to their March 2022 ribbon cutting.
There are currently about 535 apartment and townhome units under construction in the Columbia area and expected to be completed this year — three downtown and one in the northeast, according to a report by Colliers International commercial real estate firm. That's compared to 669 units during the same time period in 2019.
"If there's any slowdown, I think it's been driven more by construction costs than interest rates," said Colliers' Market President David Lockwood.
He said his firm still sees heavy demand from all commercial real estate sectors — office, industrial and multifamily — for land to build on.
Another thing working in developers' favor is the amount of private investment dollars that fund managers will need to put to use over the next year, Shelnutt said.
"There's so much liquidity in the market and only so many places to put it," she said.
.