Protest
have taken place across Australia on the National Day of Mourning for the Queen's death, with thousands calling for an end to the monarchy.
In Melbourne's CBD, more than 1000 marched from Birrarung Marr to Parliament House holding Aboriginal flags and banners.
"Off with his head, off with the King," protesters chanted.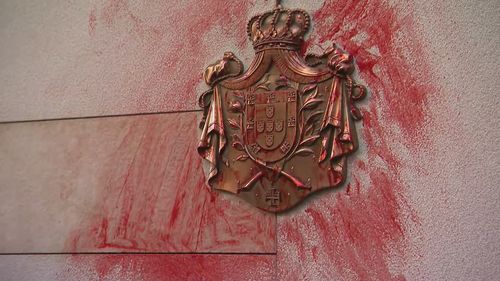 At one point, protesters poured red paint on the Australian flag, their hands, and the outside of the office of the British consulate.
In Brisbane, protesters cheered as they burned an Australian flag outside the British consulate, while other groups of demonstrators shut down parts of the city.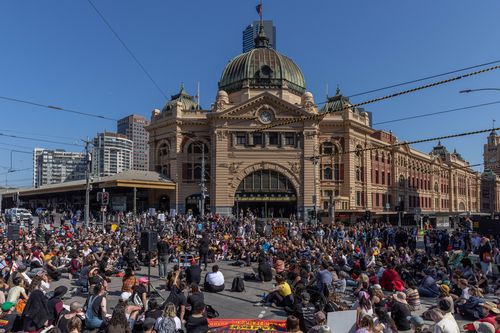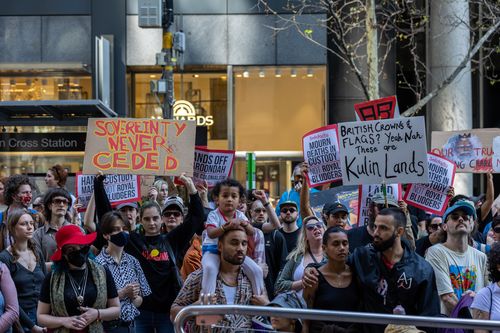 Similar protests took place in Adelaide and Canberra.
A man was marched out of Government House in Adelaide after holding up a sign and yelling "abolish the monarchy".
He signed the same phrase in a condolence book inside and has been banned from Government House for 24 hours as a result.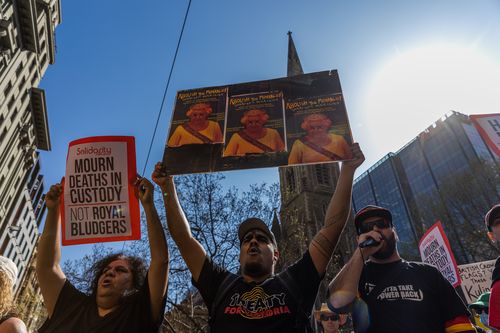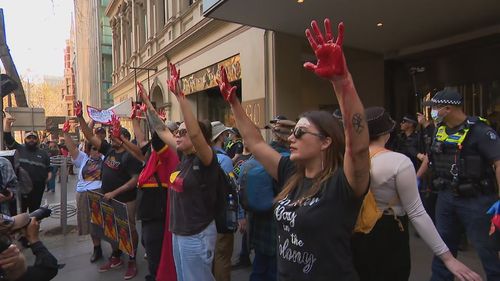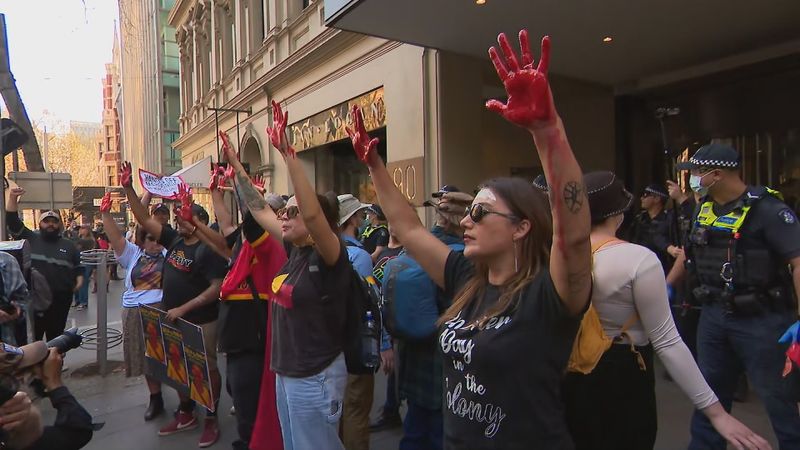 In the wake of the death of Queen Elizabeth II earlier this month, First Nations people have called to abolish the monarchy, saying renewed attention needs to be given to the monarchy's role in colonizing Australia and the treatment of indigenous people as a result.
Instead of mourning the 96-year-old royal, Australians should be mourning the treatment of First Nations people, they say.
One protestor in Melbourne told 9News, "Today is about reflecting on the pain and trauma that the monarchy has bought to our country," in reference to colonisation.
"When is anybody going to mourn the deaths that we lost … everybody … my ancestors … who's mourning that?"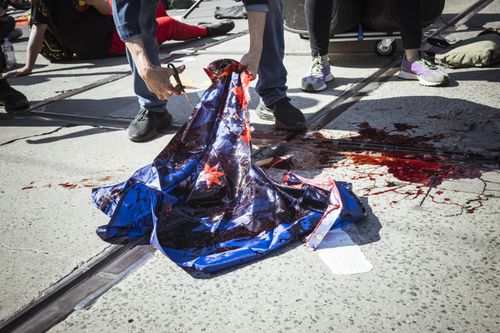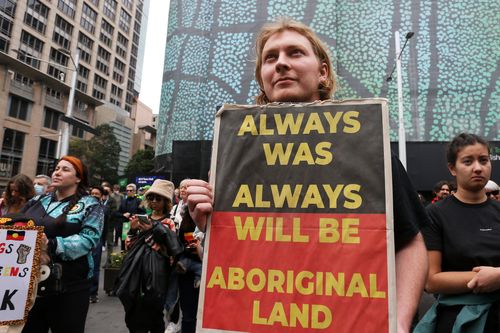 First Nations woman Sarabi Gristwood told 9News in Sydney: "We've been asking for a day of mourning since they made January 26 so-called Australia Day. But eight hours after the Queen's death, they can make this day a day of mourning ."