Faubourg Brewing Co., the New Orleans-based brewery purchased five years ago by Tom and Gayle Benson, has merged with three other regional breweries owned by an Alabama private equity firm with the aim of building a regional craft beer powerhouse.
The Benson Group and Wiregrass Equity Partners of Montgomery, Alabama, said Thursday that a Wiregrass-owned holding company Made By The Water LLC that owns craft beer breweries in the Carolinas and Florida will relocate its headquarters to the huge Faubourg Brewery in New Orleans East as part of the deal.
The financial terms were not disclosed by the two privately-owned companies but they described the deal as "a 50/50 partnership", which would include additional investment by the Benson Group with plans to add more brewing capacity and to acquire additional craft beer companies .
"Our goal is to help New Orleans become as well known for its beer as it is for its cuisine and to see the local craft beer industry continue to grow and create quality jobs," said Gayle Benson in a prepared statement. "Our partnership with Made By The Water allows us to grow the Faubourg brand, and bring in a partner that is a leader in building craft beer brands."
The Bensons bought Dixie Brewing Company, as it was then known, in 2017 with the promise that it would bring brewing back to the city. Dixie Brewing, founded in 1907, had been operating from its Tulane Avenue facility until Hurricane Katrina forced it to shut down and contract brewing to out-of-state breweries.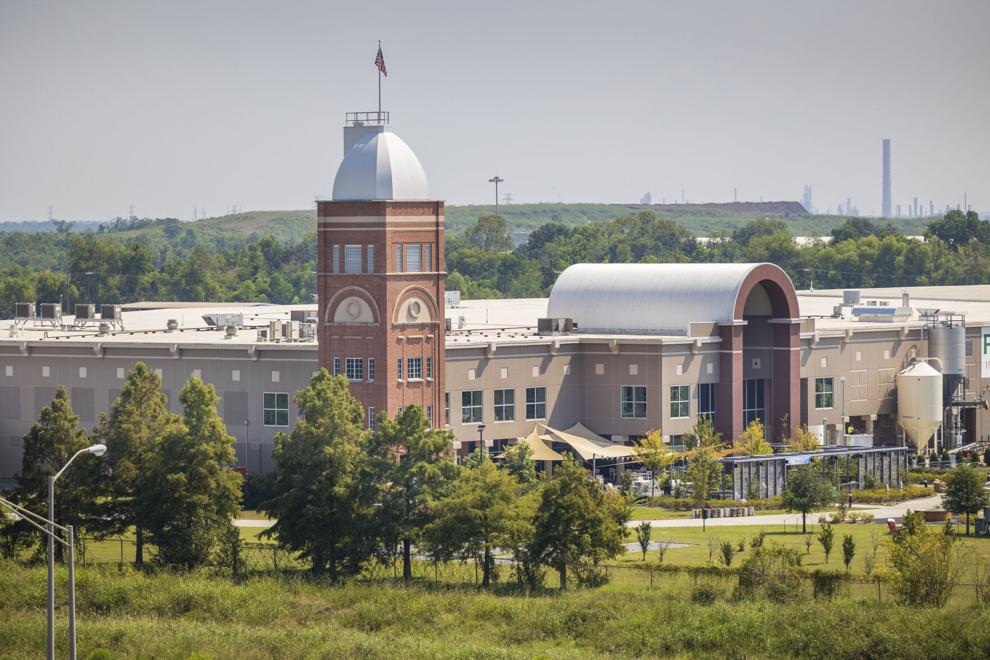 Gayle Benson completed a new $30 million brewing facility on Jourdan Road in New Orleans East in 2019, the year after Tom Benson died. Two years later, the company changed its name and brand from Dixie to Faubourg, and has since introduced new beer brands and flavors, including Dat'suma, an India Pale Ale with satsuma notes, and Blackened Voodoo, a "Dunkel-style" dark lager.
Underused facility
The huge facility, located at the junction of Interstate 10 and the Industrial Canal, occupies 275,000 square feet on a 15-acre site. The pandemic began soon after it opened and it has been operating at well below its 80,000 barrels a year capacity. Only about one-third of the actual building space has been kitted out for brewing.
Neither the Benson Group nor Made By The Water would disclose their brewing volume figures, but the Brewers Association, a professional body for craft brewers, estimates that Faubourg's sales volume last year was about 12,500 barrels while Made By The Water's was just under 44,000 barrels.
The combined volume of the enlarged company would make it about the 46th largest craft brewer in the country, according to the association. By comparison, Covington-based Abita Brewing Company sold about 140,000 barrels last year, making it the 16th largest craft brewer in the country.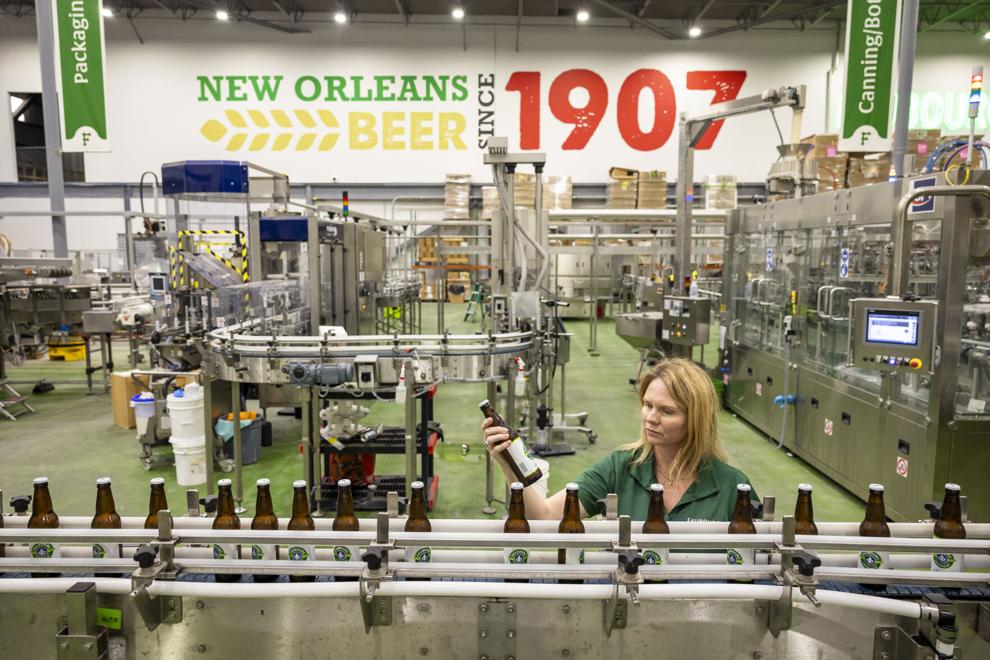 Bart Watson, chief economist for the Brewers Association, noted that craft brewers have proliferated over the last decade or so and now number about 9,300. From a fairly negligible share of the market at the turn of the century, they have captured about 25% of the national beer market from big brew houses like Anheuser-Busch and MoslonCoors.
Watson said the pandemic hit the sector hard as many craft brewers rely on direct sales through taprooms, brew houses and other venues, rather than packaged sales via supermarkets.
"It's a maturing market and the pandemic didn't help," said Watson. "The sector is now ripe for consolidation."
Ben Hales, chief operating officer of the New Orleans Saints and Pelicans, who also oversees the brewing interests for the Benson Group, said the Faubourg deal has consolidation in mind.
"This is not just a merger," Hales said. "We're all doubling down and making additional investments, and not just in the Made By The Water headquarters but in other breweries that are a cultural fit for us over the coming years."
Splitting the jobs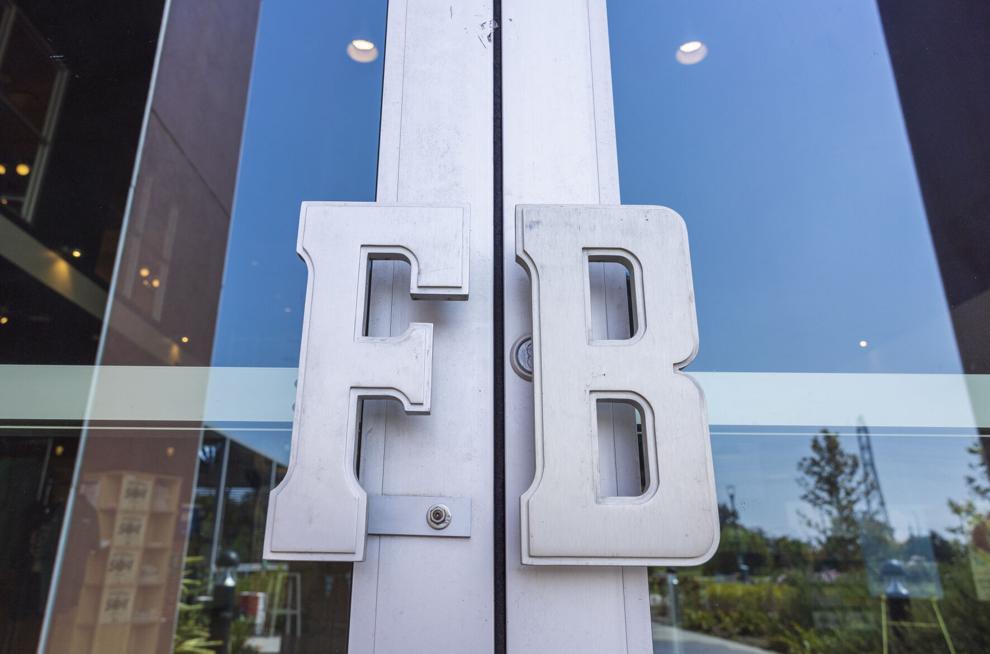 Alexi Sekmakas, who joined Wiregrass two years ago as a partner and is now CEO of Made By The Water, will remain head of the larger group. He said Ian Berg, who is head of sales at Made By The Water, will have the same job in New Orleans. From the Faubourg side, Jason Daniels will remain as head of marketing and brand management and Dan Griffin will stay on as director of brewing operations.
Sekmakas said the company came about when Wiregrass CEO Darin Phillips, already a successful investor, discovered the Oyster City Brewing Company while on a family fishing trip in Apalachicola, Florida.
"It was essentially a passion project that grew out of what Darin saw was the beneficial effect of that craft brewery in that one little community," Sekmakas, a native of California, said.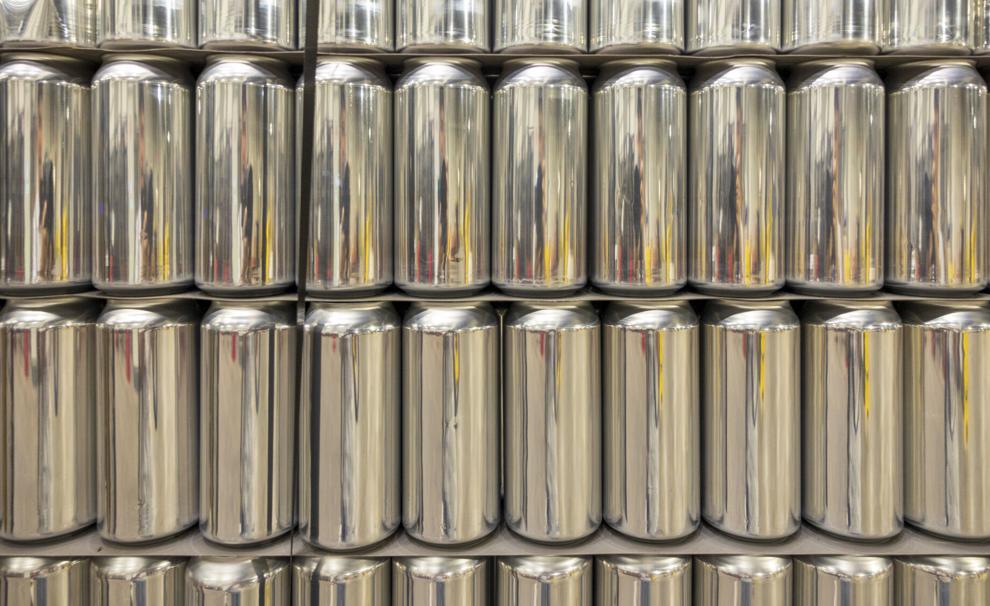 Last year, Wiregrass bought North Carolina-based Catawba Valley Brewing Company, which makes Catawba, Palmetto and Twisp branded craft beers.
Sakmakas said that Wiregrass is mainly backed by individual investors "who are passionate about craft beer brewing."
"New Orleans and its culture and history is an ideal base for us to build on that," Sekmakas said.
The deal between the two brewers is expected to result in dozens of new jobs in brewing, administration and marketing at the Faubourg headquarters in New Orleans East.
New brewing skills
Oliver Thomas, City Councilmember for District E, which includes New Orleans East, welcomed the prospect of growth that the new deal brings.
"Mrs. Benson has brought in a company that will create new jobs and bring in new brands that will be made right here in New Orleans," he said.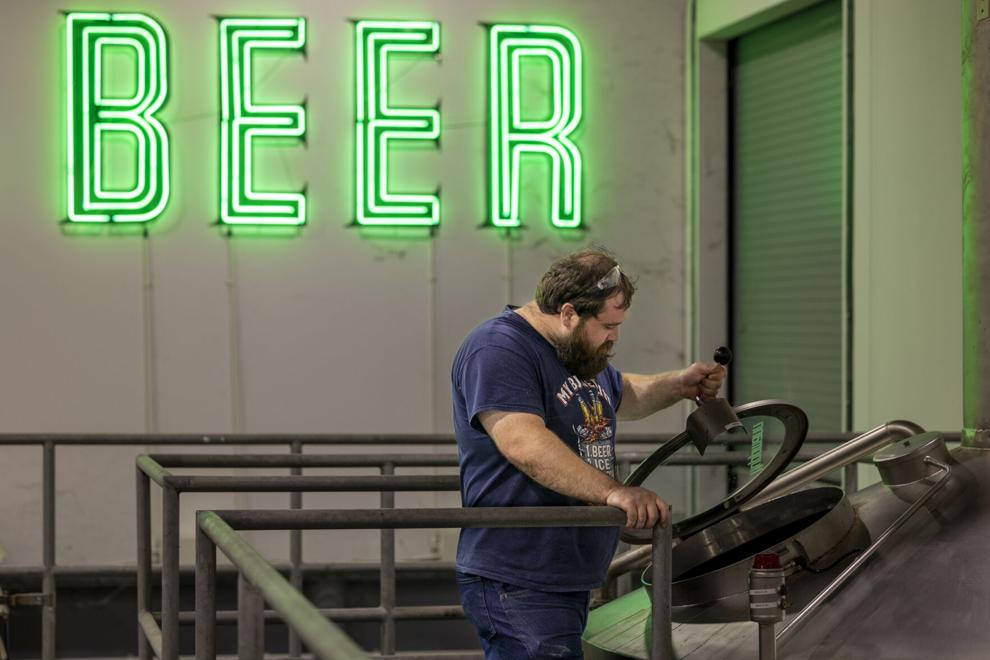 The objective of making Faubourg and other breweries, including Abita, a hub of craft beer development will also help develop that skill set in the region, said Michael Hecht, CEO of GNO Inc., the regional economic development agency.
"This new partnership will be at the table as we work with local educational partners and additional beverage companies to develop new training," Hecht said.