The need for focusing on strategic goals based on societal challenges was discussed at the Indo-Swiss Joint Science & Technology Committee Meeting, highlighting science's relevance in society.
Dr. S Chandrasekhar, Secretary Department of Science and Technology (DST) from India, and Mr. Guy Parmelin, Hon'ble Federal Councilor (Minister), Head of the Swiss Federal Department of Economic Affairs, Education and Research from the Swiss delegation who jointly inaugurated the meeting discussed themes and modalities for the future cooperation among different Ministries and Agencies including academia and industry partnership.
Both sides, which met at the 6th meeting of the India Swiss Joint Science & Technology Committee held at New Delhi on 4th October 2022, pledged to reestablish stronger STI programs for the society of the two countries and said that projects should emerge on the basis of excellence and competitiveness with an openness of acceptance.
The Indian and Swiss delegations were led by Mr. SK Varshney, Adviser & Head, International Division, DST, and Ambassador Mr. Jacques Ducrest, who is the Head of International Relations at the Swiss State Secretariat for Education, Research and Innovation.
The meeting was attended by DST, DBT, MOES, and MEA officials from the Indian side and by the Swiss National Science Foundation, Zurich University of Applied Sciences, Swiss Development Council, Swiss Next, and Swiss Embassy officials in India.
The Joint Committee discussed scientific priorities on both sides, reviewed ongoing bilateral cooperation, and discussed future engagements. Joint R&D proposals would be invited in broad areas of Sustainability (including Biodiversity, Health, Glaciology, Climate Change, Environment Sciences, etc). Multilateral cooperation through EUREKA, Global Stars, European Union Horizon program was also discussed.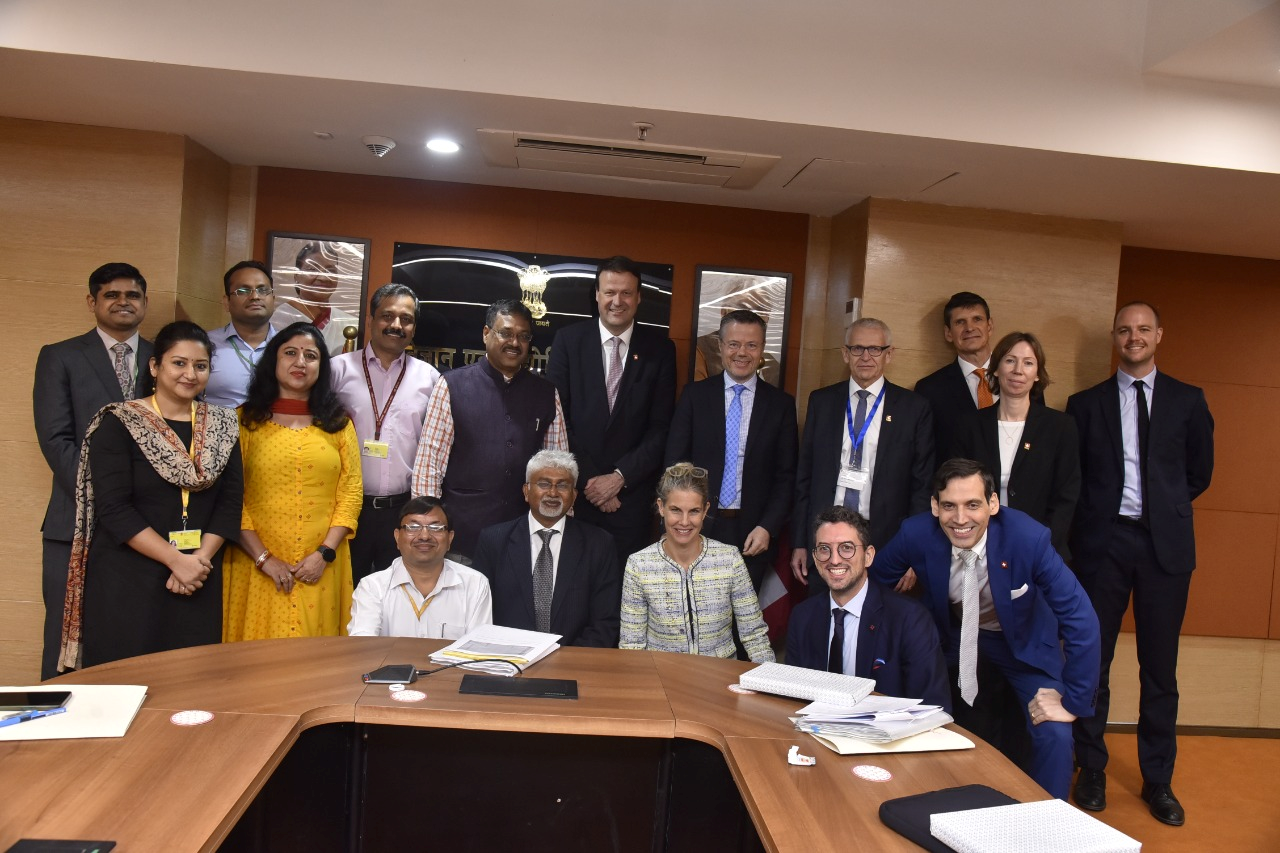 The Joint Committee Meeting is a part of the Bilateral S&T cooperation for reviewing ongoing activities of various Ministries/Agencies of both sides and futuristic cooperation in Science, Technology, and Innovation (STI).
.