The Danville Area Humane Society is offering a $500 reward for the "immediate return" of a dog taken from the Food Lion parking lot in Tightsqueeze on Tuesday afternoon.
"As soon as we were told about this, we contacted the Pittsylvania County authorities," Paulette Dean, director of the Danville Area Humane Society, said in a statement. "They have assured us they will do what they can to reunite the dog with her owner."
The dog, a black and tan female chihuahua mix, was in the truck with her owner, according to a news release.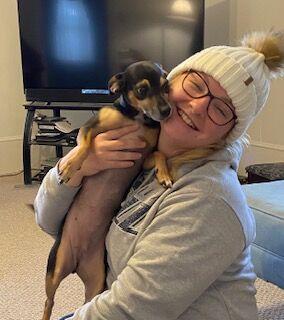 When the owner "became distracted," the dog escaped from the cab of the truck.
The humane society reported as the dog was running around the parking lot, "a man and his daughter told a Food Lion employee the dog was theirs; they picked her up and left with her."
However, the dog was adopted from the humane society a few years ago, Dean said. The owner — an older man — "is devastated without her."
Dean reminds residents that theft of a dog is a felony in Virginia. Also, it's a misdemeanor to pick up a stray animal without notifying the public animal shelter in that locality that one is in possession of a found animal.
"It is our hope that the man who has the dog will do the right thing and bring the animal to us so she can be returned to her loving home," Dean said. "The adopter is not interested in pressing charges. He just wants his best friend back."
.