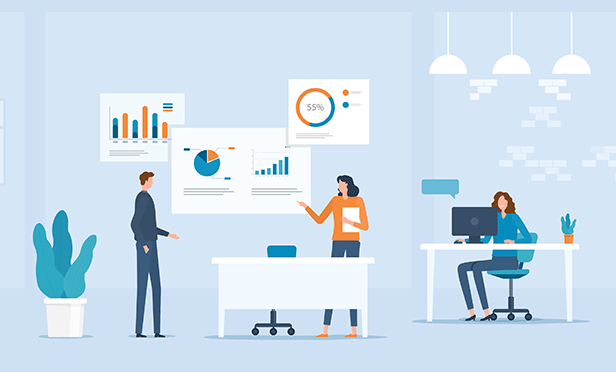 Today, commercial real estate organizations increasingly focus on the well-being and success of employees.
While positively impacting the industry through their performance, companies are also striving to remain credible places to work by furthering efforts to ensure employee satisfaction.
These organizations strive to accommodate staff by offering transparent outlooks, enhanced communication, innovative policies and opportunities for professional development, while also staying on top of workforce trends to evolve practices and re-imagine workspaces. Such companies offer thoughtful employee engagement programming, complimentary offerings, diversity initiatives, community outreach opportunities, family-friendly environments and more.
Companies recognize that not only are these offerings now essential to professionals, but they are equally as vital to the success of their businesses. By earning employees' respect and enabling them to strive for success, these firms in turn achieve outstanding results within the industry.
With this in mind, GlobeSt. Real Estate Forum is looking to identify and recognize commercial real estate's most respected and rewarding workplaces. As a trusted source of insight into the commercial real estate community, GlobeSt. Real Estate Forum will determine what makes these organizations "the best" by evaluating information and data collected from the viewpoints of employees.
Highlighting both commercial real estate companies and commercial real estate divisions within broader companies, the 2023 CRE's Best Places to Work recognition will be published on GlobeSt.com and in GlobeSt. Real Estate Forum's March/April 2023 issue.
The deadline for nominations is December 7, 2022. To apply, click here.
For additional information, please view the series' FAQs page.
To stay up-to-date on GlobeSt.'s commercial real estate coverage, we invite you to register for our daily and/or weekly email newsletters.
---
---