Schools in Conception Bay South are in secure school mode following two shootings that resulted in serious injuries to two people in the town.
RNC have responded to two shooting incidents, one on Uplands Road and Greelytown Road.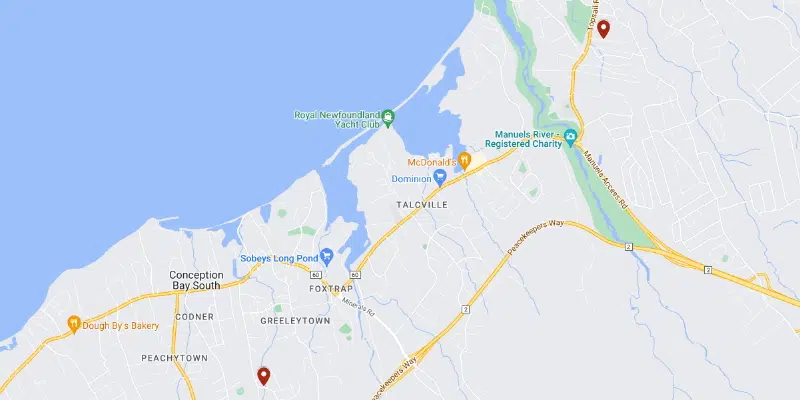 Two men have suffered serious injuries as a result, and the police believe that the events are targeted.
The suspect remains at large.
⚠️ADVISORY⚠️ Patrol officers have responded to 2 incidents of persons sustaining injuries from a gunshot in the @TownofCBS, on Uplands Rd & Greeleytown Rd. These events are believed to be targeted. The suspect remains at large, as police concentrate in the area. 1/ #nltraffic

— Royal Newfoundland Constabulary (@RNC_PoliceNL) September 22, 2022
The RNC is issuing up-to-the-minute updates on the unfolding incident via Twitter.
Secure schools means that student and staff movement is restricted throughout the school building. Regular instruction continues.
RNC are asking anyone who may have experienced stress, anxiety or trauma as a result of the shootings should contact 811. The Constabulary says members of the Mobile Crisis Response Team and NL Crisis Line supports are standing by.
VOCM News will have more information as it becomes available.
The RNC has directed @TownofCBS schools to remain secure as the investigation progresses. #nltraffic

— Royal Newfoundland Constabulary (@RNC_PoliceNL) September 22, 2022