pop mart global flagship store by x+living
In the heart of Shanghai, emerges X+Living's newest immersive retail experience — a new global flagship store for leading Chinese pop culture and entertainment company, POP MART. From concept to spatial layout and intricate design details, the result is a celebration of the popular brand's cultural impact and beloved pop products, and a vibrant multi-media display to create a distinctive pop toy culture landmark
Integrating POP MART's personality throughout the design process, X+Living primarily draws on the brand's signature character Space Molly, giving her a new identity of a traveler who traverses through time and space to discover a new secret planet. In a lively infusion of light, color, and materiality, X+Living creates an otherworldly illusion of this new discovery with a trendy, futuristic display that invites into a unique retail spatial experience.

all images courtesy X+Living
a futuristic retail experience in the heart of shanghai
Taking advantage of the store's strategic position along Shanghai's bustling Nanjing East Road, the architects at X+Living devised a prominent storefront with an expansive media screen to boldly radiate POP MART's branding and invite passersby inside. With a sleek pearly white frontage, the futuristic facade serves as a transcendental boundary, 'dividing the external real world from the internal fantasy world'.
Stepping inside the POPMART global flagship store, a variety of natural sequences and spaces unfold together to immerse visitors in a fantastical journey through a new, mysterious planet from the future. Winding throughout the space, futuristic technological mechanical rods develop across the surfaces, like a growing plant, and create dramatic lines of vision across the spatial narrative.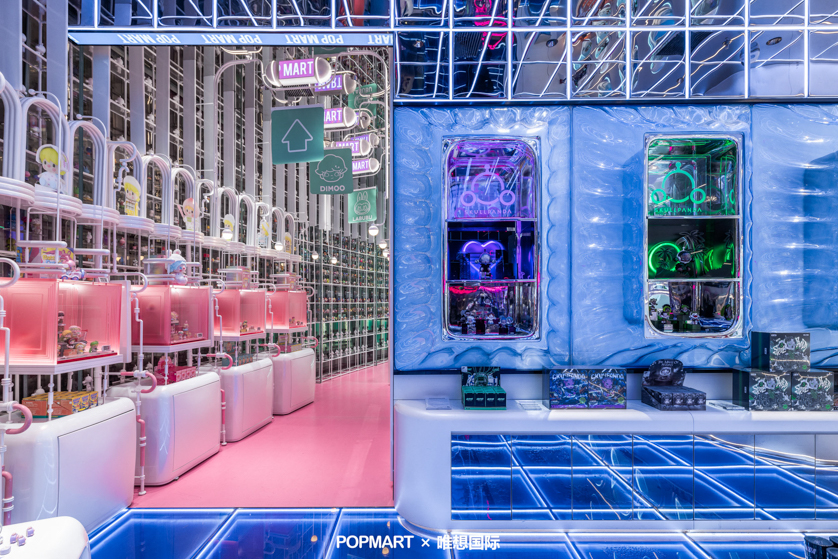 X+Living's spatial concept which echoes the brand tone is marked by a distinct, ambient field of colors and modern materials which together create a vibrant, trendy experience. Predominantly, a reflective silver color scheme escapes the space and constitutes the skin texture of space, with twists and turns of sculptural mechanical elements swirling through an expansive field of gray surfaces creating an illusion of a melding, mysterious space. Bold accents of color enliven this monochrome plane, particularly across the vibrant panels that house the objects across the display cabinets and the specially-shaped display racks. 'The thorough thoughtfulness, from the color scheme to the customization of shapes, successfully achieves a delicate, transparent glass-like texture, echoing the brand's trendiness, and opening up the space between display partitions,' comment the architects.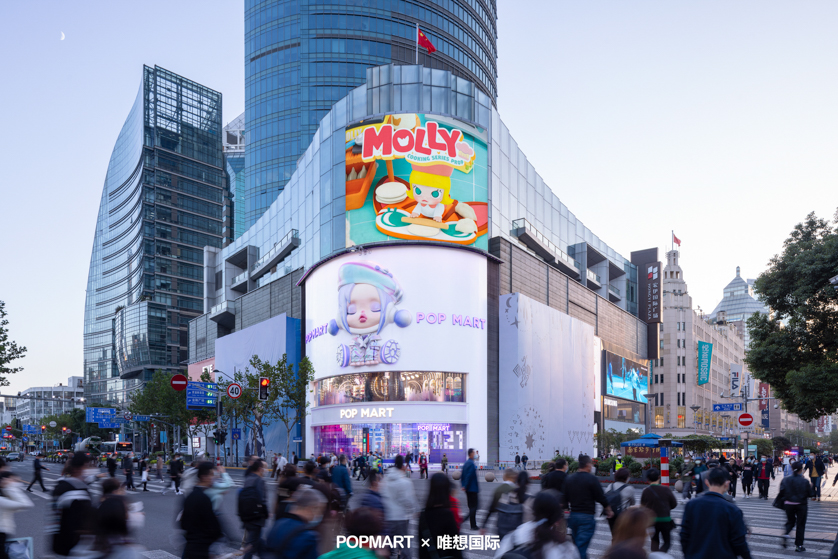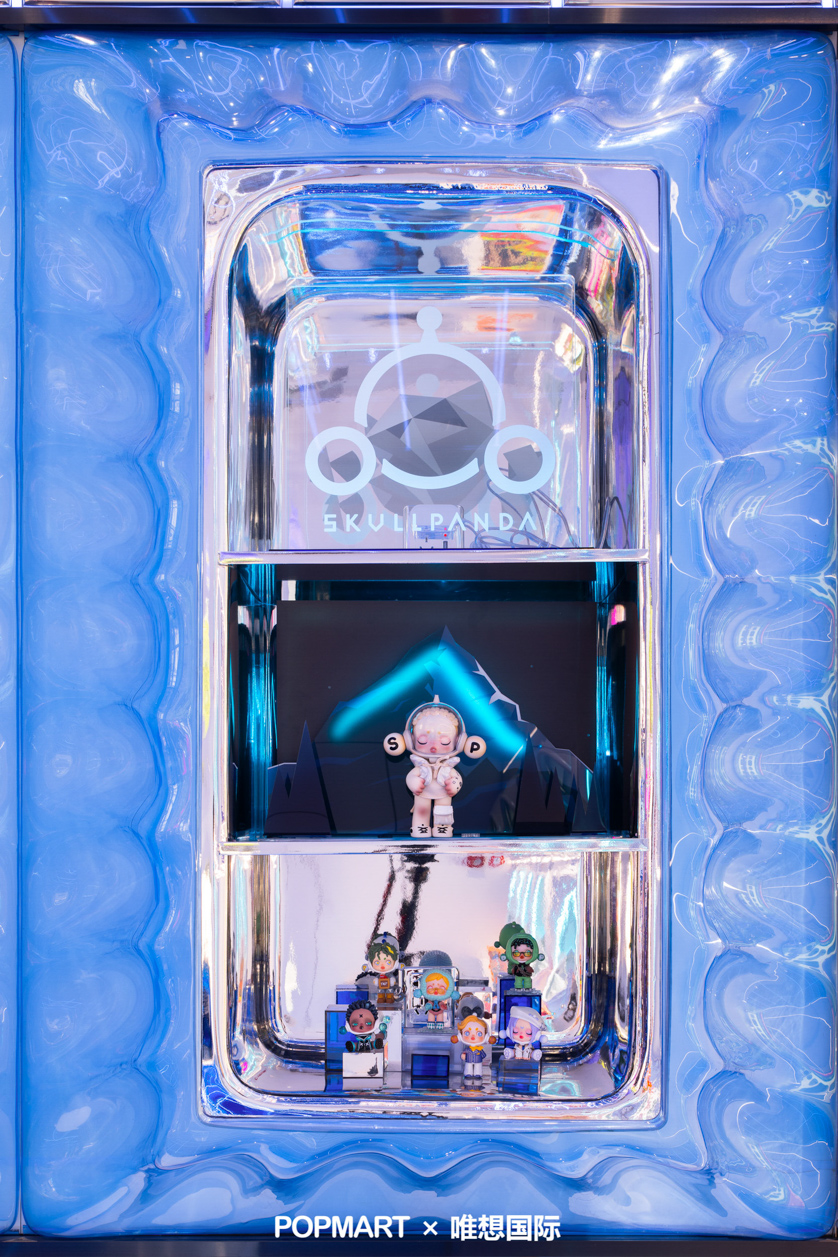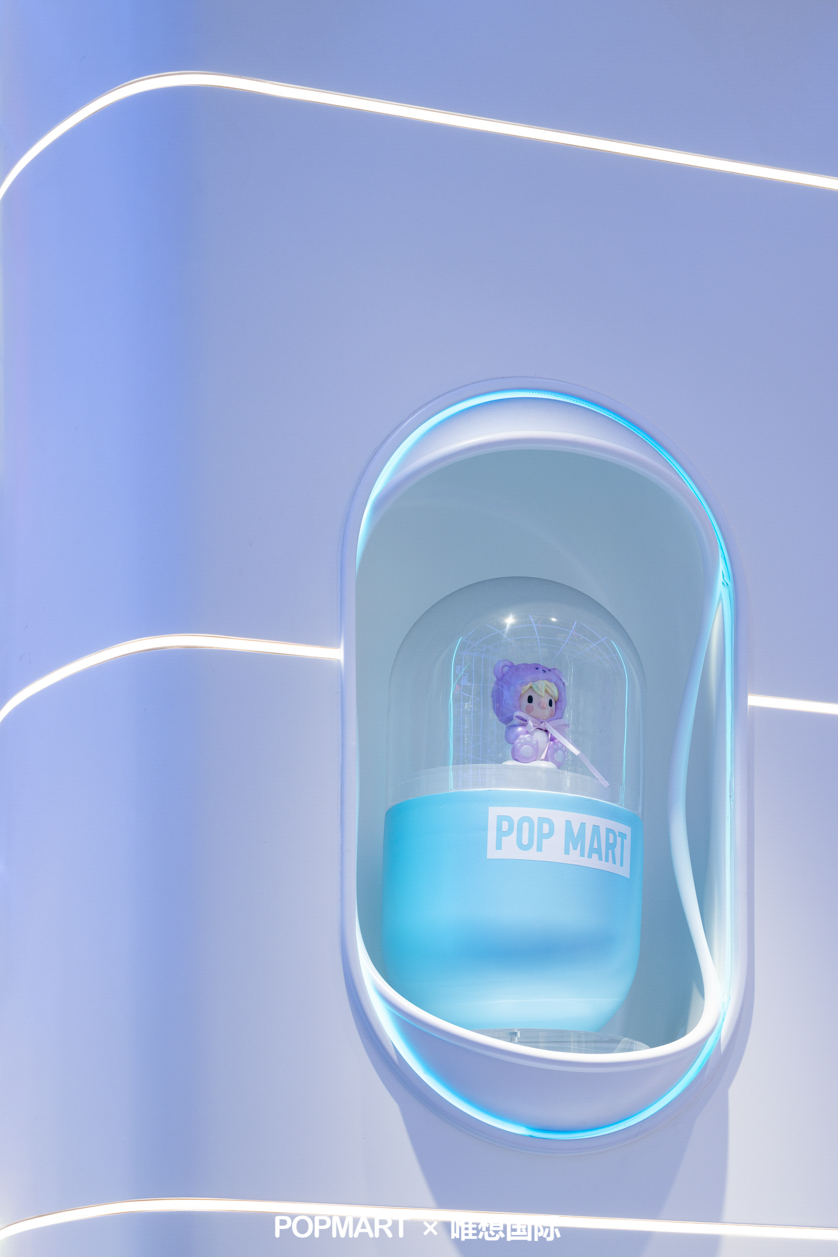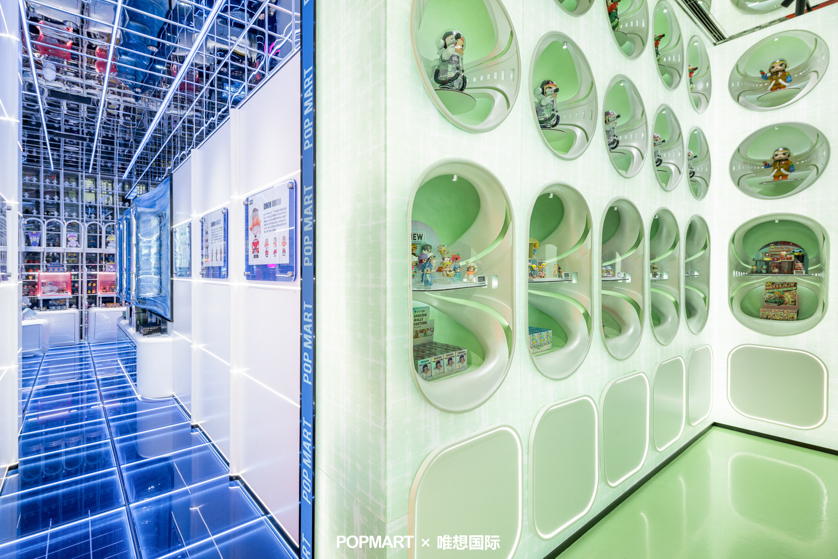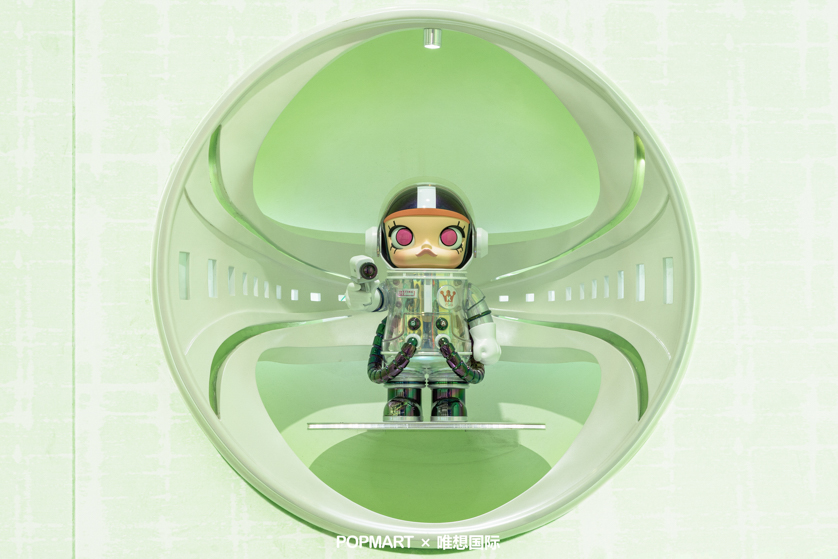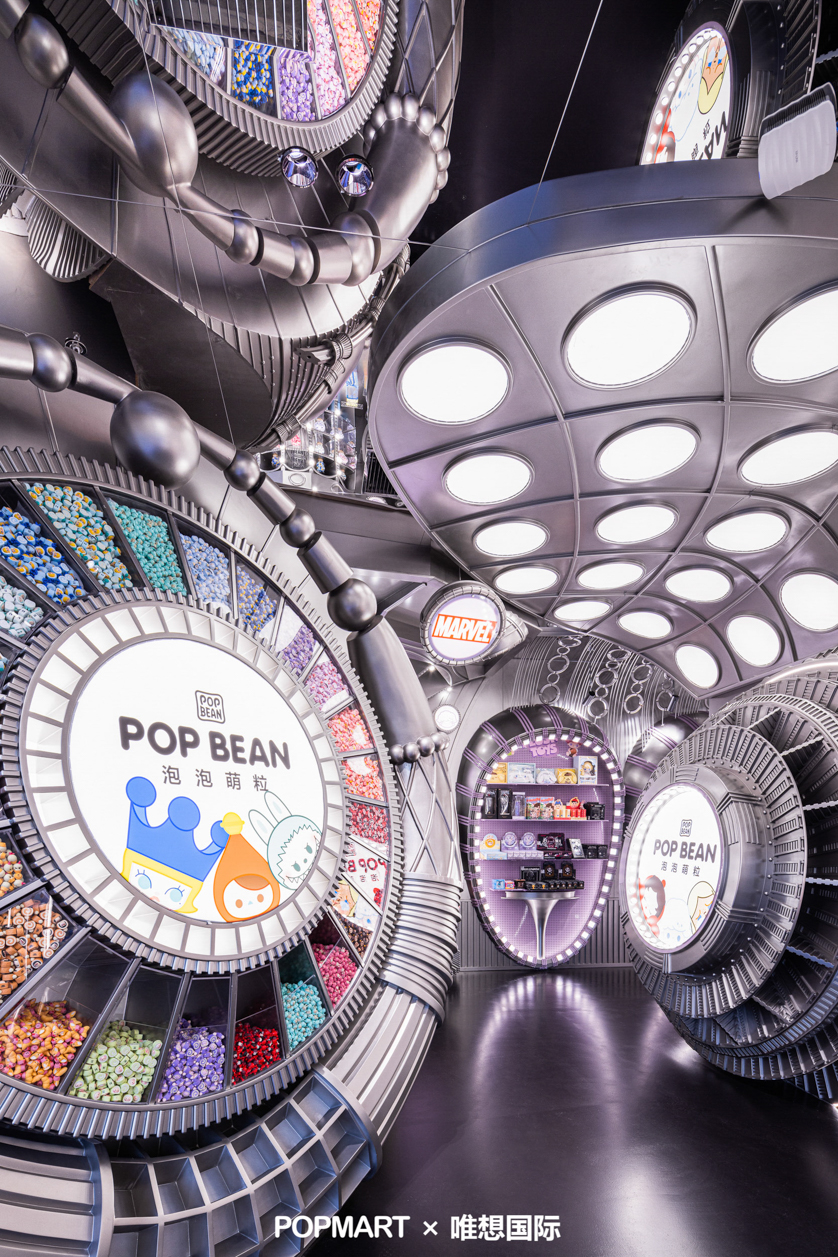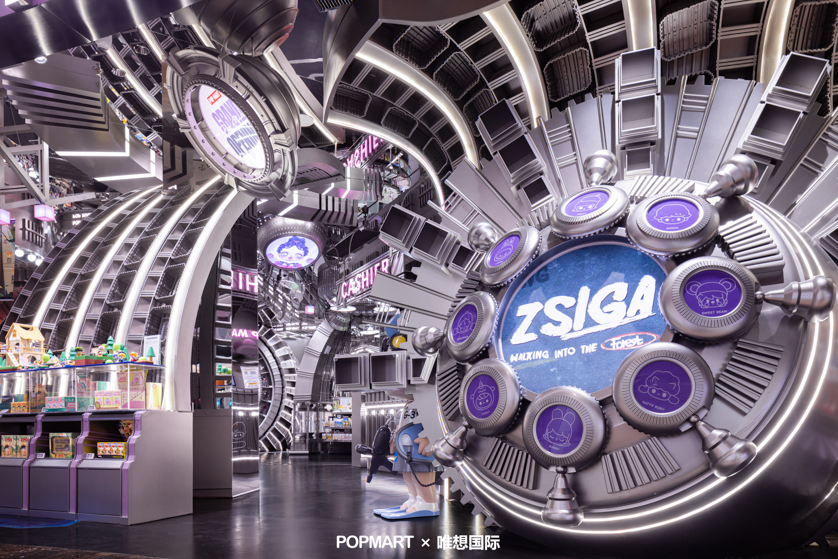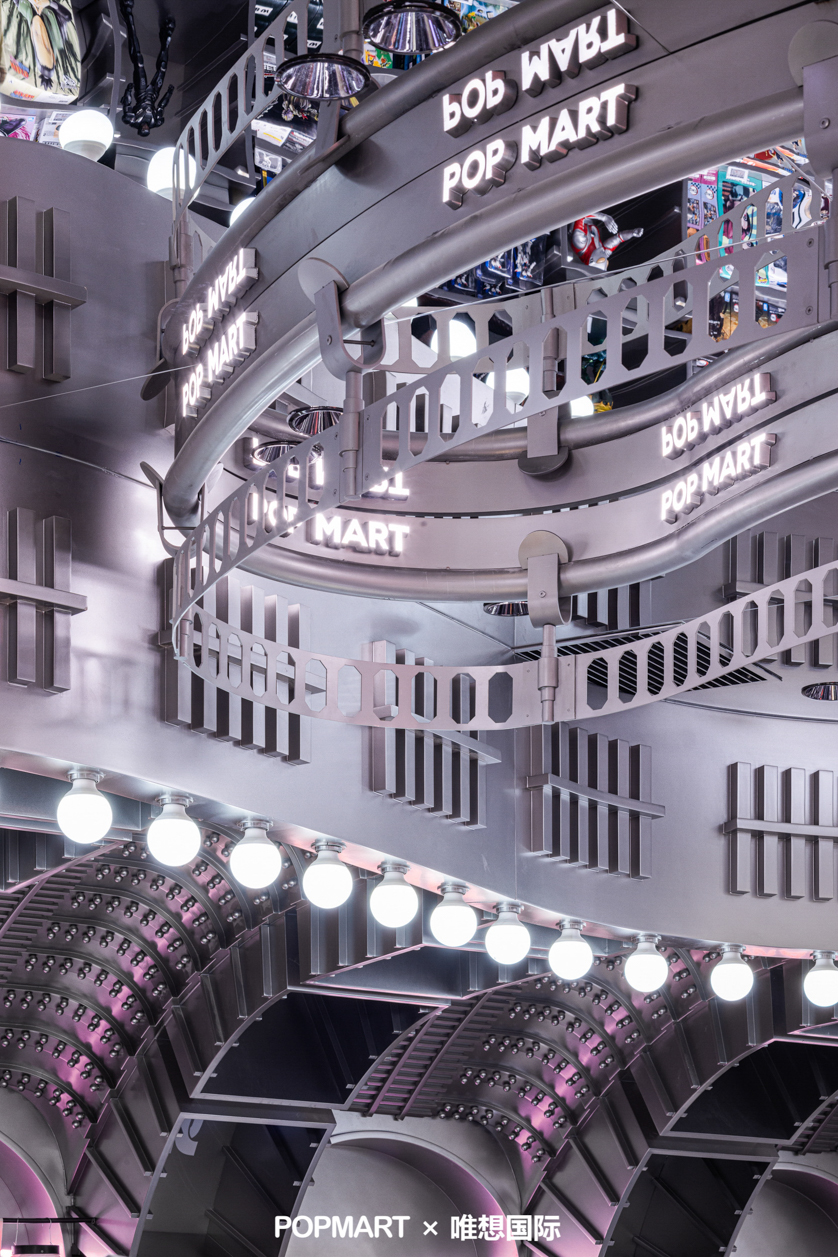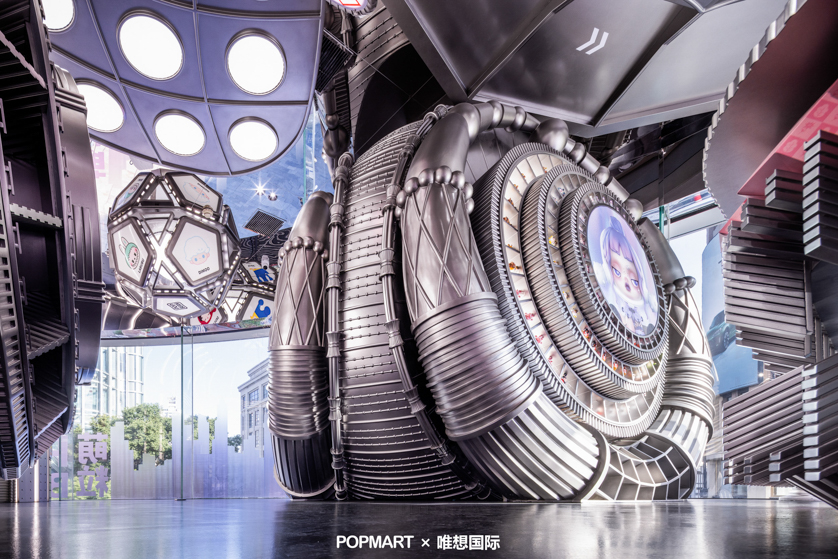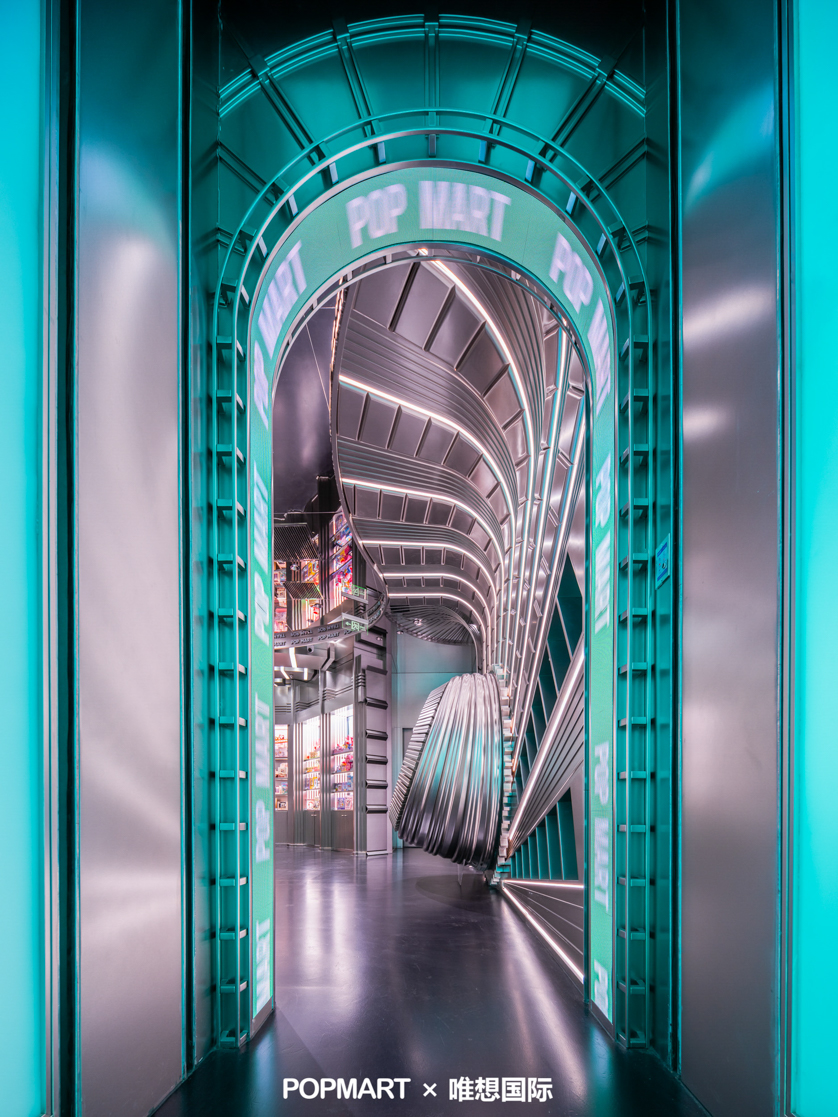 project information:
name: POPMART Global Flagship Store
location: Shanghai, China
architecture: X+Living
chief architect: Li Xiang